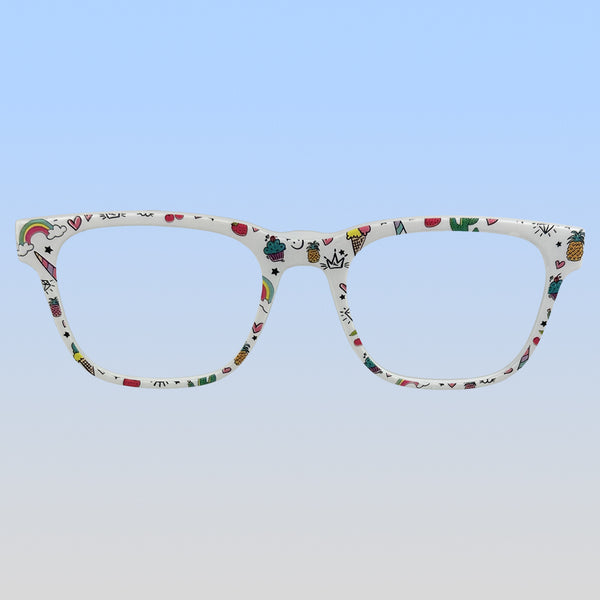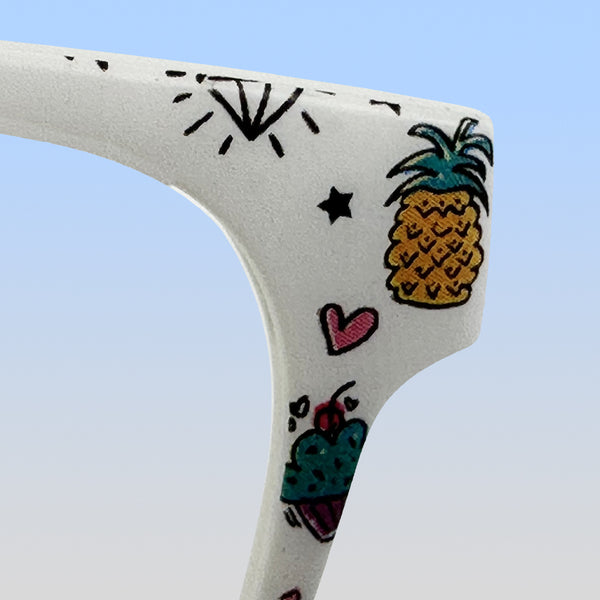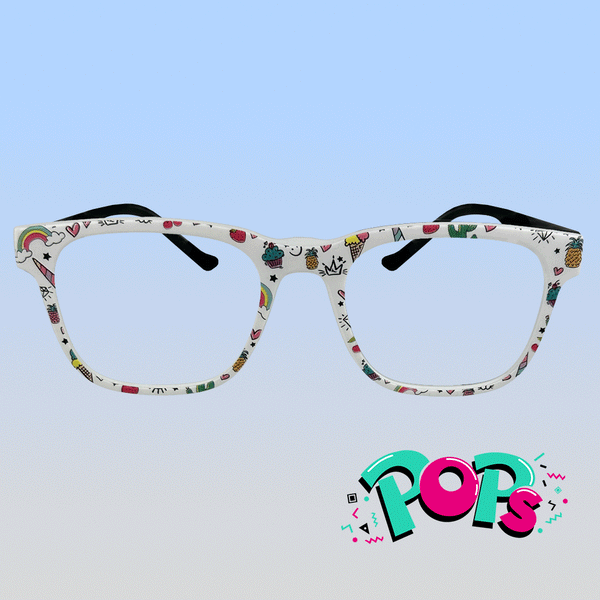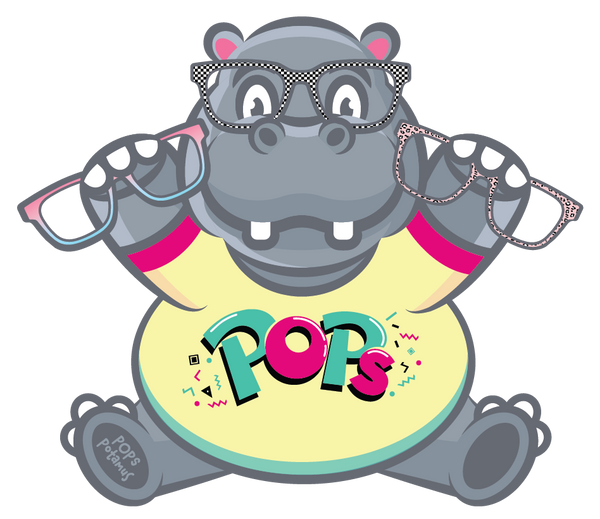 Trapper Keeper | Pop Top
Unleash a wave of nostalgia with this adorable 80s vibe 'Trapper Keeper' Pop Top magnetic frame, showcasing hand drawn cartoons like unicorns, ice cream and more! It matches perfectly with both our white and black Pops Magnetic Snap-On Glasses for girls and boys. Featuring an embedded magnet right in the frame, your child will be able to 'Add a Pop' of any Pop Top pattern they want and snap them right onto their glasses. With Pops, your child's eyewear game will be on point in a matter of seconds!
Pops magnetic glasses aren't just fashionable; they're functional too! We also have Sun Tops frames that effortlessly transform your child's glasses into polarized sunglasses, providing protection against the sun's harmful rays. 
NOTE: Pop Tops only work with our Pops Magnetic Snap-On prescription glasses.
BACK TO TOP