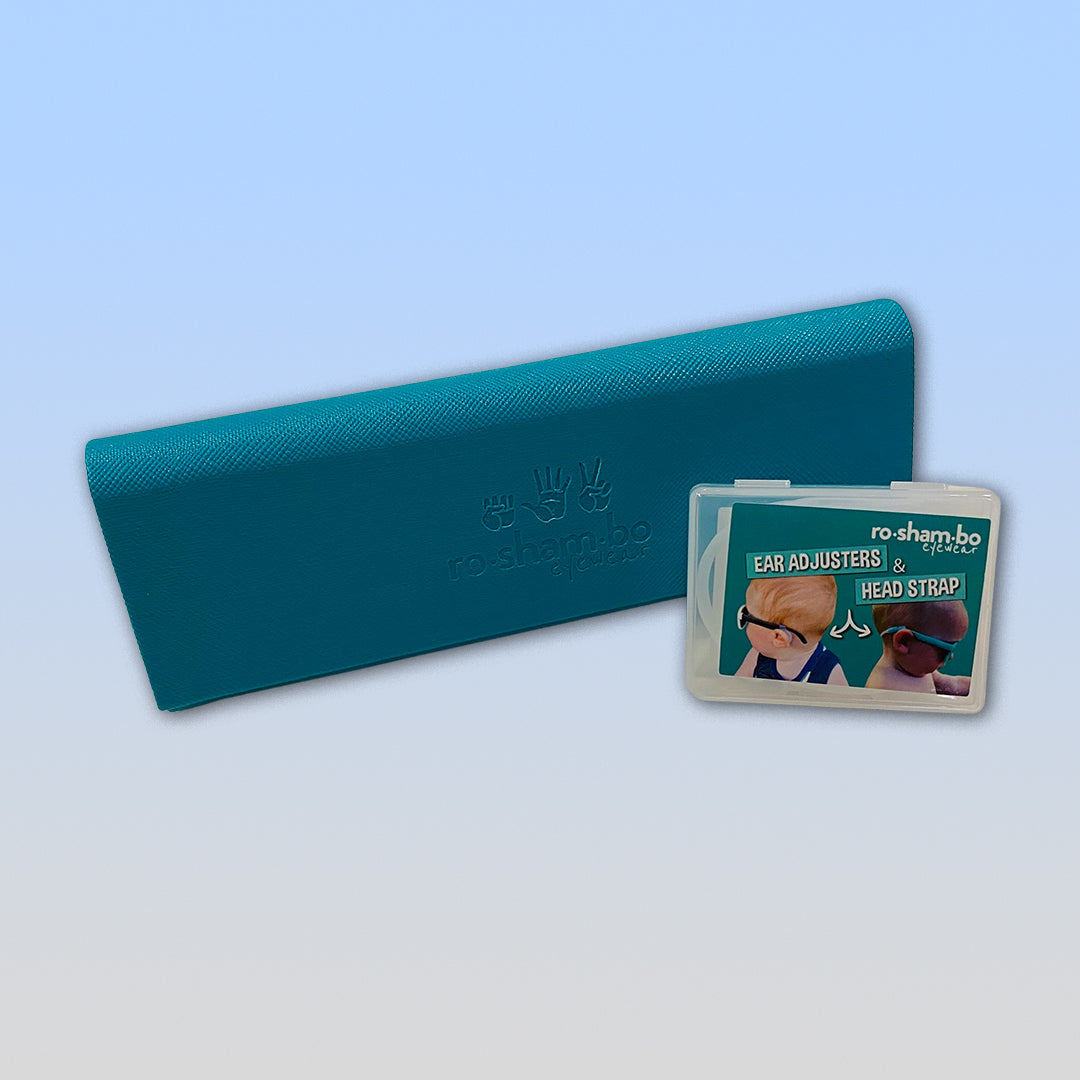 FoldCase + Strap Kit Combo
Make sure to add a spare frame so you can have fun swapping out your glasses colors!
Our junior size frames fit ages 5+ years old (depending on head size) and can fit a huge range of kids, sometimes as young as three, or as old as teenagers! There are minor differences between our Wayfarer and Round sizes, but if you're unsure of your fit you can order a Free Home Try-on Kit before purchasing. Exchanges are easy if needed!
Because blue light waves are one of the shortest, strongest energy wavelengths in the visible light spectrum, they can penetrate your eye easily and directly reach the retina. Our eyes do not have enough natural filters to protect against artificial blue light, especially in children. This can cause eye strain, physical and mental fatigue, headaches, dry eyes, and sleeplessness if you use electronic devices for long periods of time.