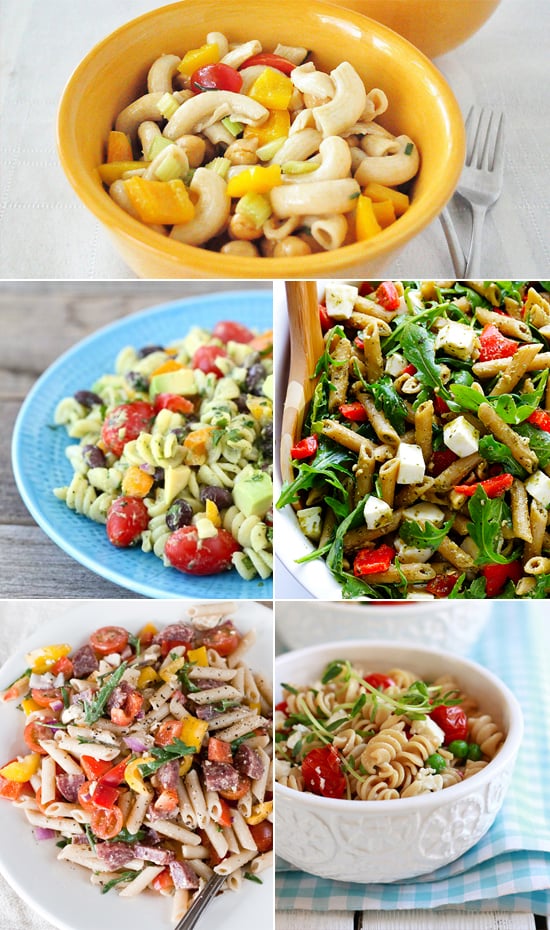 Pasta salad is a staple at summertime pool parties, picnics, and BBQs. But after your first few batches, you start to get a little bored by the dish, and so do your kids! Kick it up a notch with these tasty (and healthy!) recipes that highlight the season's best ingredients. From "cool" mac and cheeses to colorful pasta salads, these pasta and macaroni salad recipes for kids will have your little ones asking for seconds without a sweat!
1. Grilled Ratatouille Pasta Salad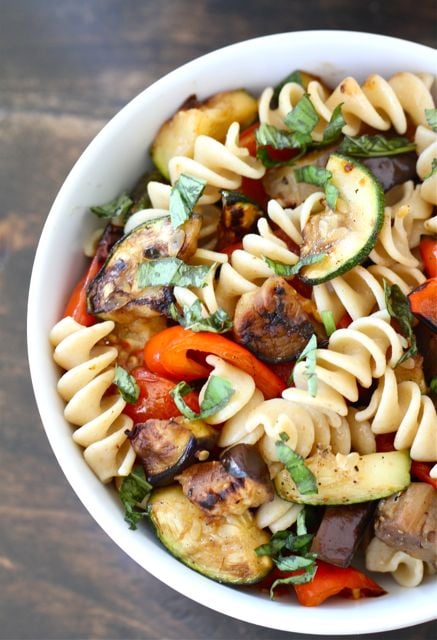 Got leftover grilled vegetables? Turn them into this tasty pasta dish from Two Peas and Their Pod.
Source: Two Peas and Their Pod
2. Macaroni Salad With Chickpeas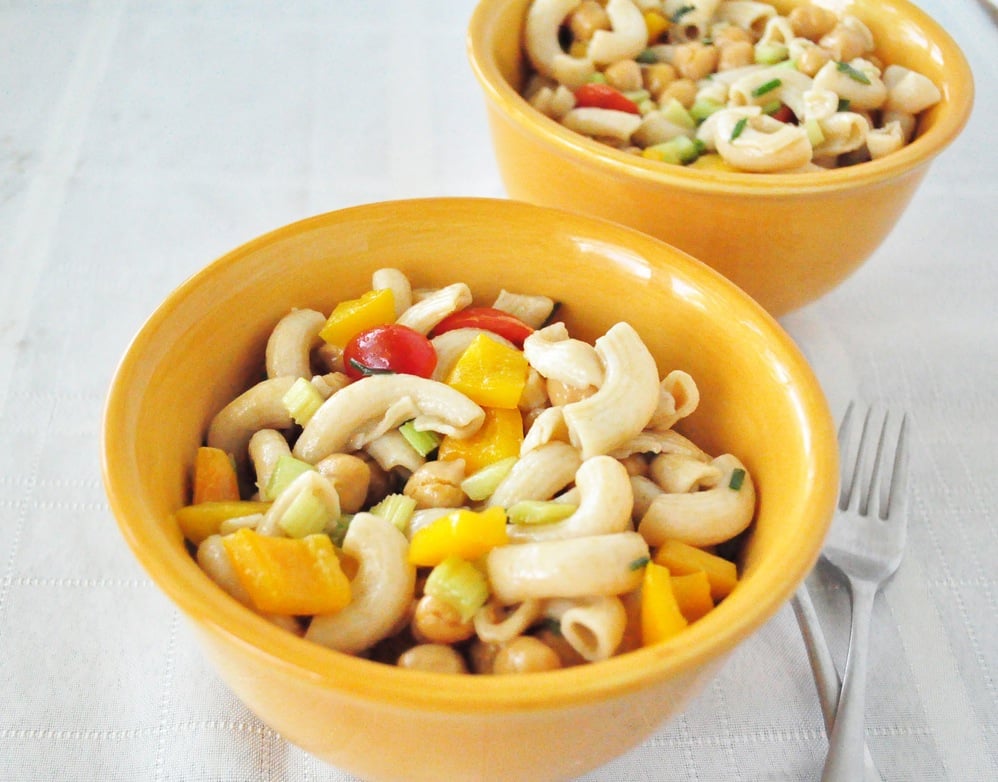 Macaroni with a kick of protein: what could be better? Unlike most macaroni salads, My Whole Food Life's healthy dish is a great option for meatless Mondays!
Source: My Whole Food Life
3. Confetti Pasta Salad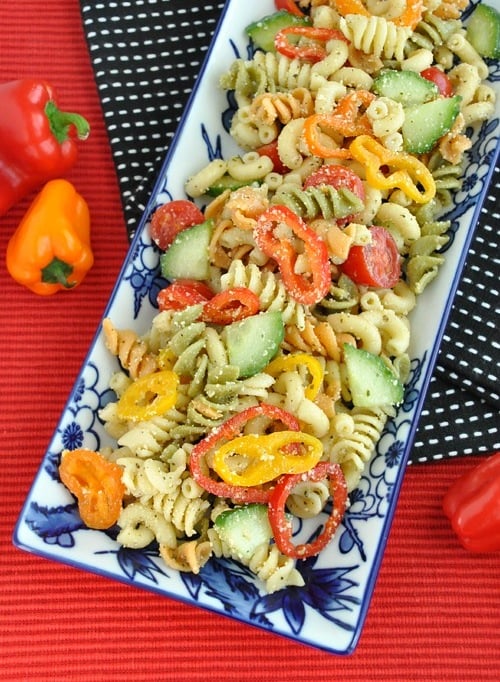 Loaded with seasonal veggies like cherry tomatoes, peppers, and cucumbers, Peas and Crayons' confetti pasta salad will become a pool-party staple.
Source: Peas and Crayons
4. Whole-Wheat Pasta Salad With Feta and Peas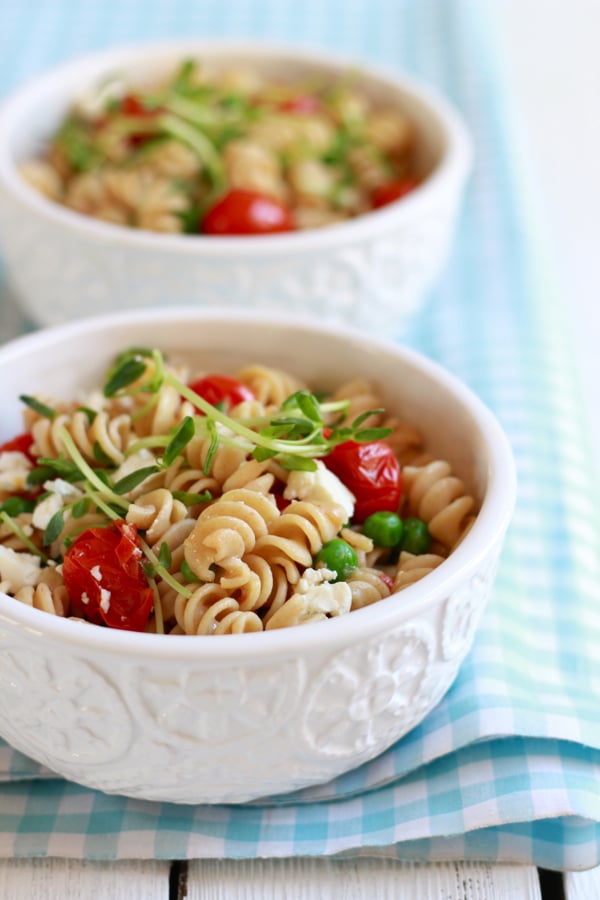 Clever Carrot's kid-friendly pasta salad actually tastes better the longer it sits. The whole-wheat pasta is a filling option, and the pea shoots give it a nutritious crunch.
Source: The Clever Carrot
5. Chicken Pasta Salad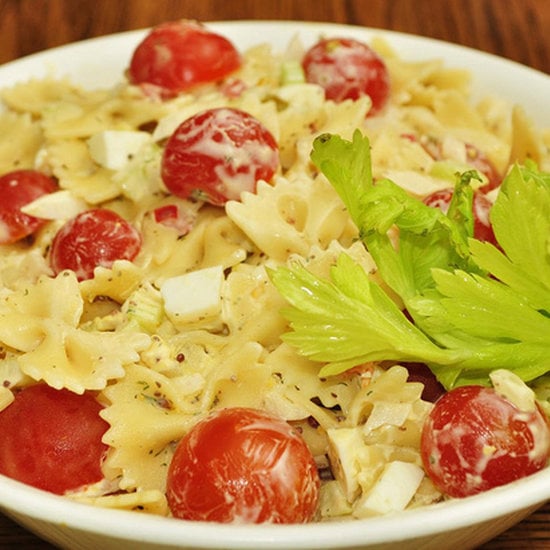 Two summertime classics — pasta salad and chicken salad — come together to create one tasty dish.
Source: Circle of Moms user Robin Bunker
6. Southwestern Pasta Salad
Packed with protein and veggies, Two Peas and Their Pod's fiesta-inspired salad is great as a side dish or main course. To avoid a soggy salad, serve the dressing on the side.
Source: Two Peas and Their Pod
7. Pesto Pasta Salad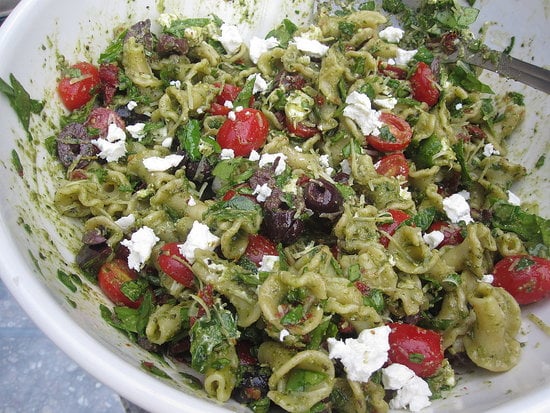 If you want to sneak some extra veggies into your tot's pesto pasta salad, substitute half of the basil with spinach.
Source: POPSUGAR Food
8. Orzo Salad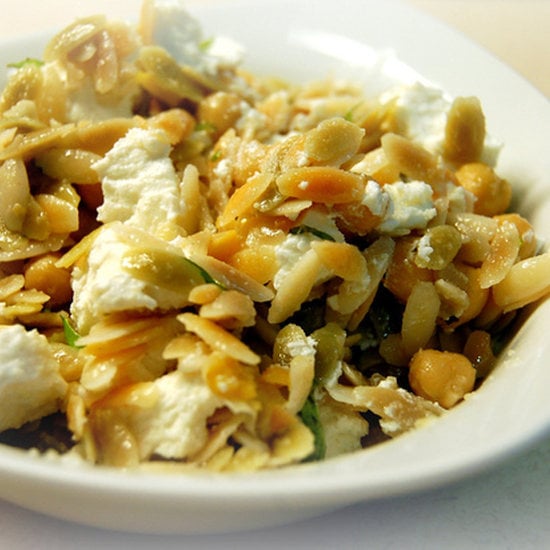 Orzo makes a great, light alternative to traditional pastas.
Source: Circle of Moms user Nicole Diffenbaugh
9. BBQ Macaroni Salad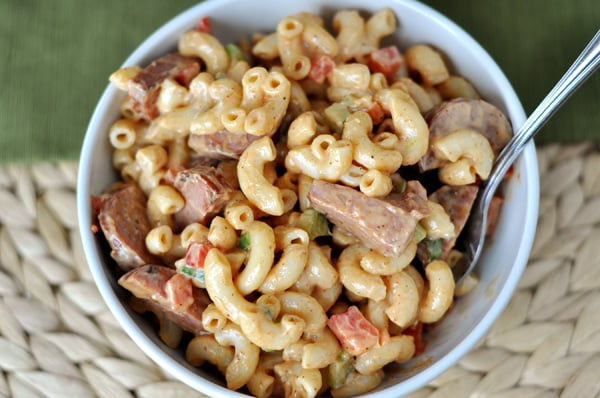 Mel's Kitchen Cafe kicks up traditional macaroni salad with kielbasa, peppers, and BBQ sauce.
Source: Mel's Kitchen Cafe
10. Avocado, Shrimp, and Pasta Salad
A great lunchbox or picnic dish, Good Cooks' avocado pasta salad is easy to make and bursting with flavor. Try making different variations by substituting chicken for shrimp or using seasonal vegetables throughout the year.
Source: Good Cooks
11. Tricolor Pasta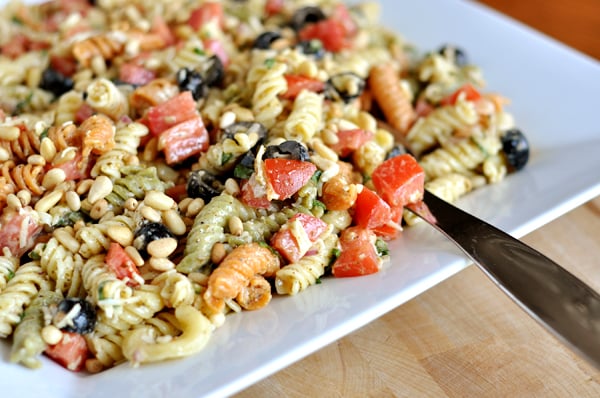 Kids will be able to taste the rainbow in Mel's Kitchen Cafe's vibrant pasta salad.
Source: Mel's Kitchen Cafe
12. 5-Ingredient Pasta Salad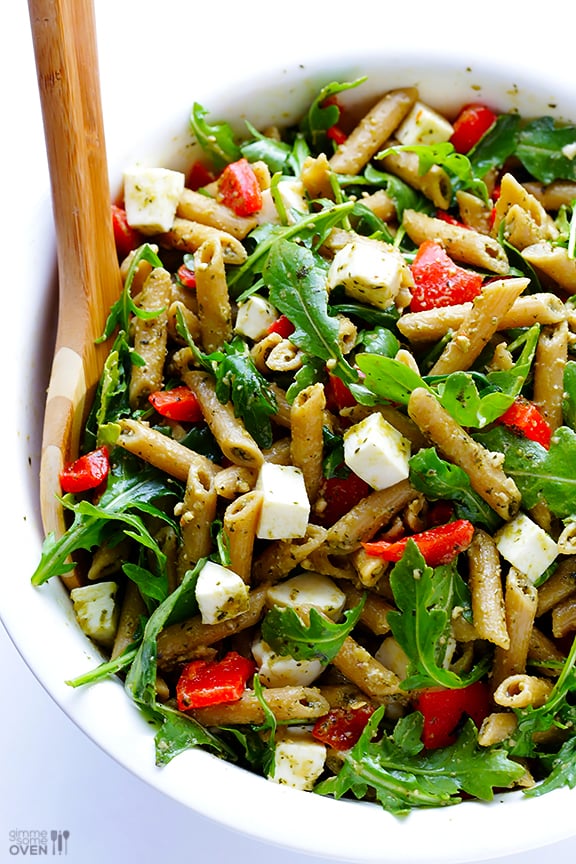 Everything you need to make Gimme Some Oven's simple salad is probably already in your pantry and fridge.
Source: Gimme Some Oven
13. Roasted Vegetable Pasta Salad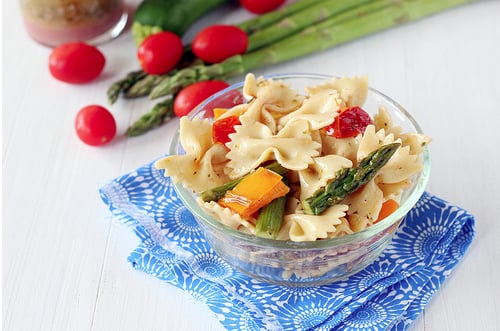 Thanks to its tangy taste, Sunny Side Up's pasta salad is sure to be a dish everyone will enjoy. Try adding your own twist using fun-shaped pasta.
Source: Sunny Side Up
14. Gluten-Free Pasta Salad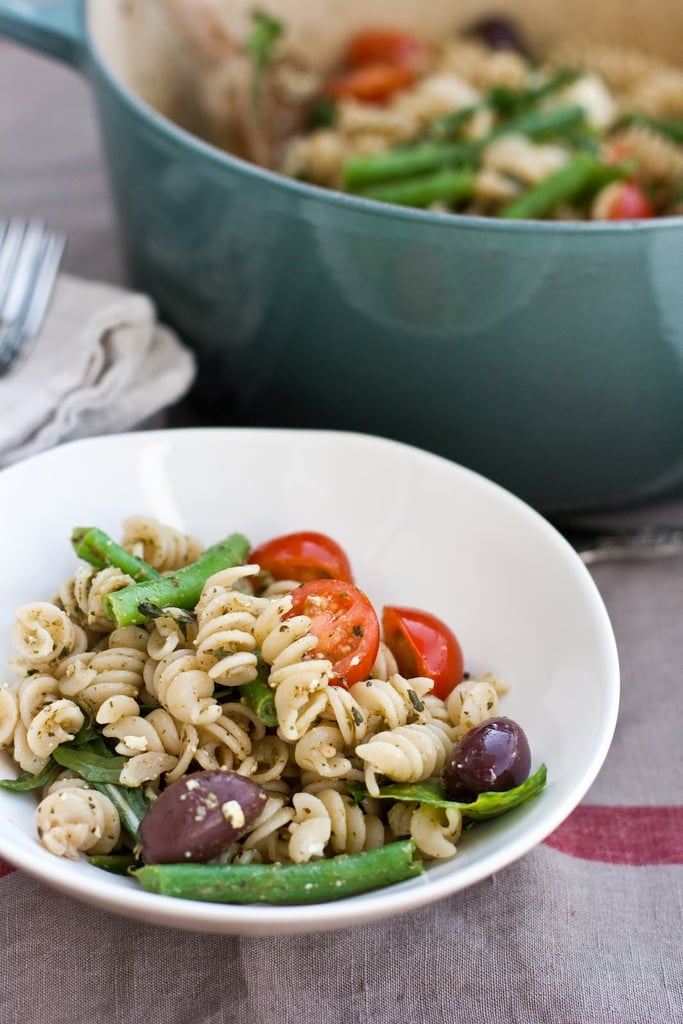 Kids with or without a gluten intolerance will devour Keep It Simple, Keep It Fresh's gluten-free creation.
Source: Keep It Simple, Keep It Fresh
15. Crab Pasta Salad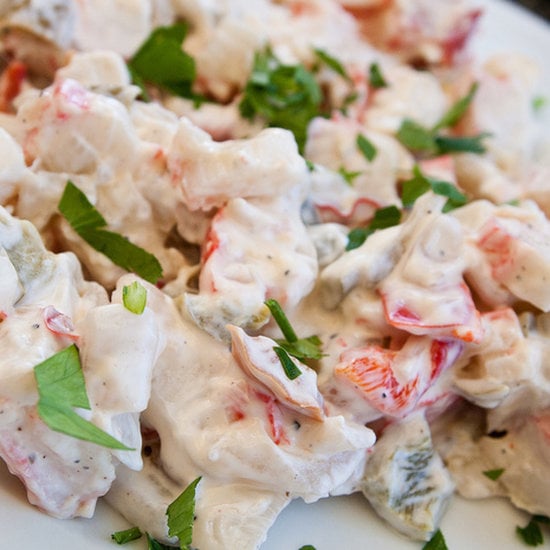 Take advantage of the season's fresh seafood, and whip up this crab-filled salad.
Source: Circle of Moms user Sarah Schroer
16. Sunbutter Noodles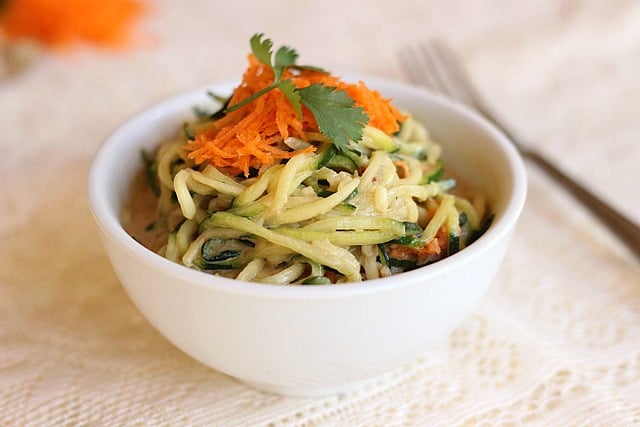 Shh, don't tell the kids that these noodles are actually strips of zucchini. Oatmeal With a Fork's sunbutter noodles fill the kids with nutrients without them knowing!
Source: Oatmeal With a Fork
17. Pasta With White Beans and Tomatoes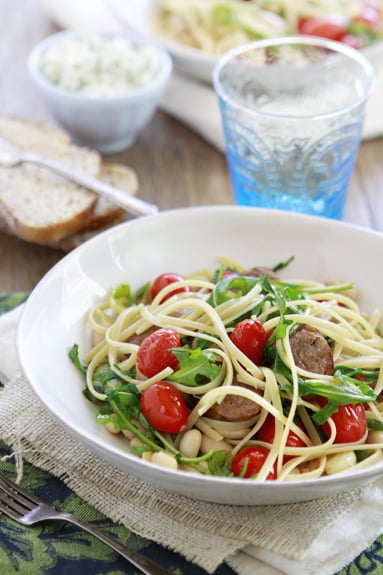 The Clever Carrot's simple pasta recipe has seasonal favorites like arugula and white beans for creaminess.
Source: Good Life Eats
18. Home-Style Macaroni Salad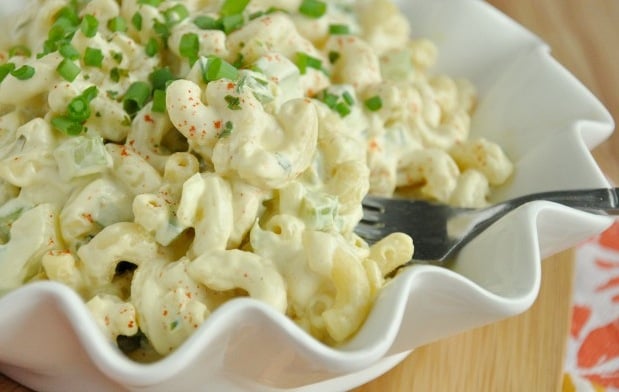 Peas and Crayons' home-style macaroni salad is Summer's version of your little one's favorite dish. It directly translates to creamy, cheesy goodness with a (healthy) catch.
Source: Peas and Crayons
19.Crazy Delicious Pasta Salad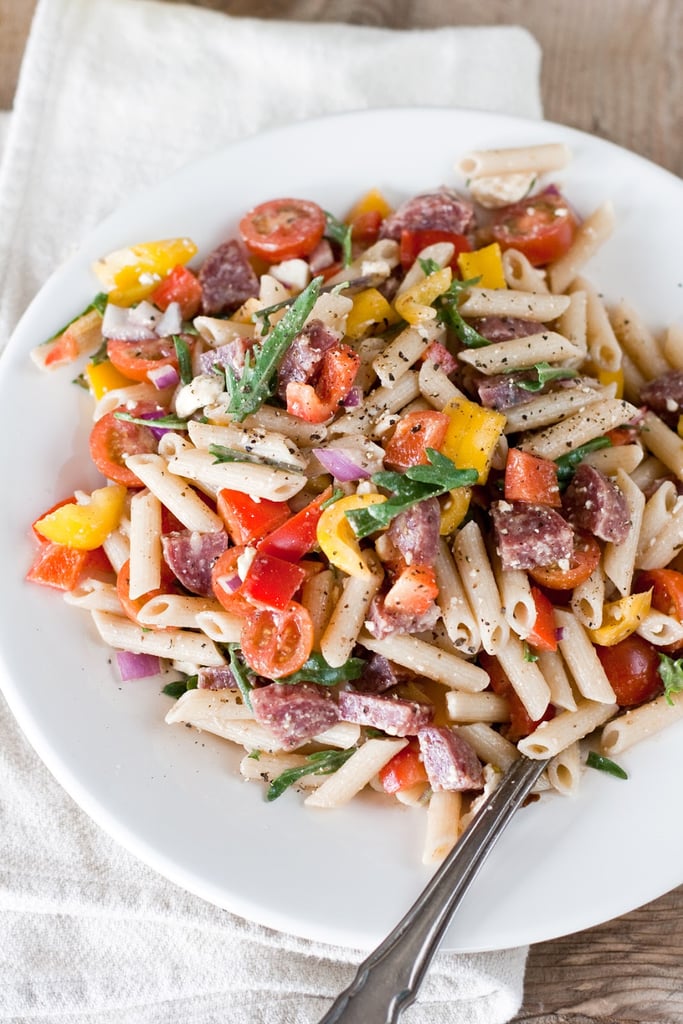 With ingredients like fresh vegetables and Summer sausage, we can understand why Keep It Simple, Keep It Fresh dubbed this a crazy delicious salad.
Source: Keep It Simple, Keep It Fresh
20. Pasta Salad Skewers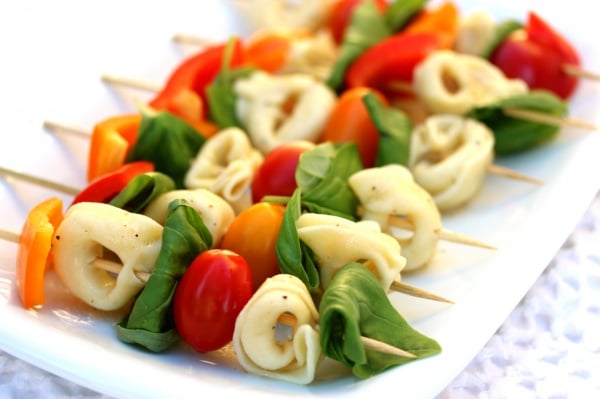 Thanks to Cooking With My Kid, your child can enjoy pasta salad on the go!
Source: Cooking With My Kid
21. Fruity Pasta Salad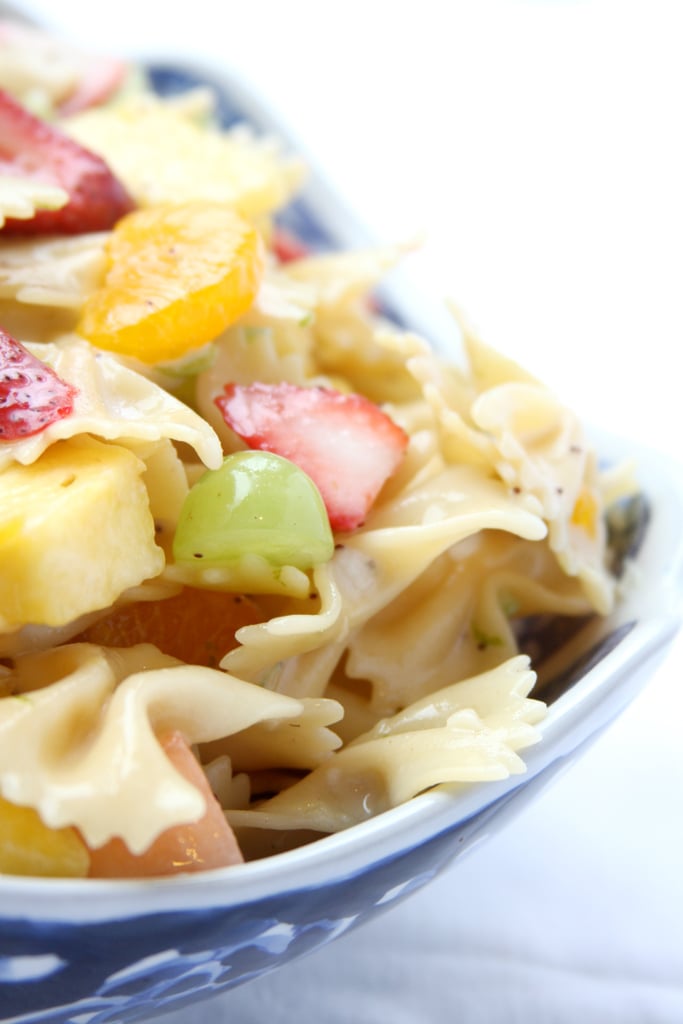 Who said pasta salad can't be a dessert? Western Gardens' sweet salad highlights Summer's best produce — fruit!
Source: Western Gardens